Topics
Book Publication
Record of the battle against the most discriminated disease in history
May 30, 2019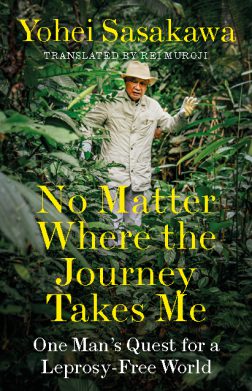 Two books written by Yohei Sasakawa, WHO Goodwill Ambassador for Leprosy Elimination have recently been published. "No Matter Where the Journey Takes Me: One Man's Quest for a Leprosy-Free World"
was published by Hurst Publishers (a non-fiction publisher in London).
Sasakawa has traveled extensively to many leprosy-affected regions including India, Africa, Brazil, and remote islands, and this book records those experiences, as well as dialogues with His Holiness the Dalai Lama and Pope Francis of the Roman Catholic Church.
Read the review in Nature by Dr. Ann Aerts of Novartis Foundation.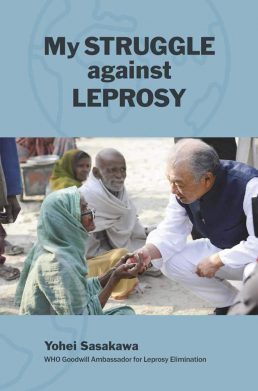 Another book "My Struggle against Leprosy" was published by Festina Lente Japan (a publisher in Japan), which contains introductory pages to more than 90 issues of the WHO Goodwill Ambassador's Newsletter for
the Elimination of Leprosy issued since 2003 and 20 articles on anti-leprosy themes that Sasakawa issued
through the HuffPost in 2017.
The books can be purchased online at:
No Matter Where the Journey Takes Me
Hurst Publishers(external site)
Amazon.com(external site)
My Struggle against Leprosy
Amazon.co.jp(external site)