Number of persons treated with MDT since 1985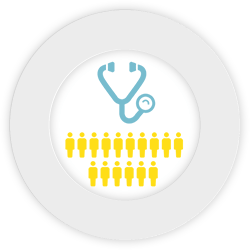 Number of registered leprosy patients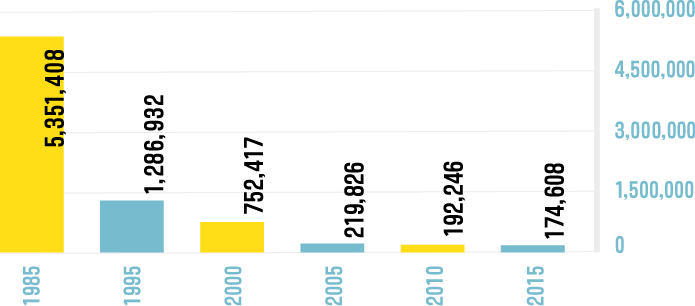 Current Leprosy Situation
210,671 are newly
diagnosed a year.

India, Brazil and Indonesia
account for 80%
of all new cases of leprosy.

192,713 patients are
on treatment .

VISIBLE DEFORMITY

12,189 new cases detected with visible deformity (5.7% of the total new cases).

16,979 children
newly detected.
(8.8% of total reported
patients)

61% of the patients are
multibacillary (MB) cases
of leprosy.
39% are paucibacillary (PB).

39% of the patients
are female.

Treatment completion rates
from 75 countries varied
between
55% and 100% .

3,192 relapses reported from 51 countries.
Accelerating Towards a Leprosy-Free World
The WHO Global Leprosy Strategy 2016-2020 aims to achieve below by 2020.
VISION

Zero children diagnosed with leprosy with visible deformities.

GOAL

Less than 1 per million new patients with visible deformities.

TARGETS

Zero discriminatory laws and legislations.